Okay. So I don't usually mix up my posts into more than one subject. (Well, except for the first few posts I did.) I find it hard enough to keep track of what I am actually writing about, let alone several things at a time! But today I really, really wanted to do a couple of different things, and I really, really couldn't be bothered writing numerous posts... So I decided to give it a try. Here goes.

Christie from
Mommy Drinks Because You Cry
, and Pamela from
2 Much Testosterone
have started up a thingy they are calling Friday Fatties, whereby all of us Fat Heffa's come together every Friday (duh) and become accountable for our weight by announcing it to the world at large. (Or in my case, the 5 people who actually put up with my inane ramblings.)
This is my first week of participating, and I hope that it will become a regular thing.
Okay, so here goes. Umm... Ready, and, go! AAANNNDDD GO!
(Come on you sook!)
Okay... Take two. And... GO!!!
I currently weigh... As of 6pm tonight... A whopping...
(Stop stalling woman!)
82.5 kg.
There. I said it. And no, thankyouverymuchChristieandPamela, I
do not
feel better!
Wow. 82.5kg. Or 181.9 pounds for all you Imperialists. Come to think of it, I think I'll stick with the Metric system thanks. It doesn't sound
quite
as bad.
I went to my doctor on Tuesday with this challenge in the back of my head, along with the very real fear that I am having trouble breathing when I lay on my back, and I have heart palpitations when I lay down, and sit up, and generally do anything more strenuous
than
breathing; and he gave me some pills that help you lose weight. Not
diet
pills as such, no, nothing as simple as an appetite suppressant, these are MUCH better. These little babies make it impossible for your body to digest fat, and (wait for it)... they give you diarrhoea if you try to eat anything that your body disagrees with!
Great! So now not only will I be deprived of food containing anything resembling flavour, but if I do try to eat something at all yummy, I'll be stuck on the loo for hours as punishment for my sins!
Hmm... Do I really need to lose THAT much weight? Really, really? Maybe I can just tie a long sleeved top around my waist...
This one, luckily, only requires me to add these buttons, and go and link up at the host site,
Midday Escapes.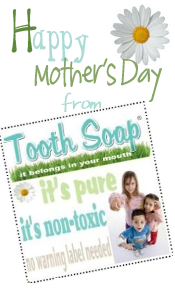 So after all my angst, I didn't really do much did I? I WAS going to add Mama Ka't's Writer's Workshop as well, as I try to do it as often as possible, but this week with Mother's Day nigh, most of the prompts are about Mums, and I kinda don't want to go there again so close to the day itself...
Just for you, under the TMI label, I've been taking the pills the Doc gave me and my week
has not
been pretty. Come to think of it, I'm going to have a bit of a lie down now...